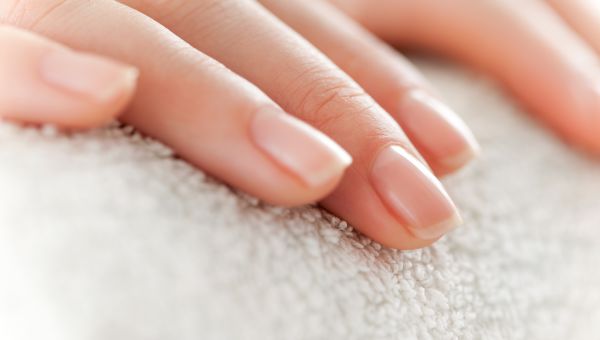 Of all the nutritional supplements touted for treating nails that split, break, and peel, only one has gotten a universal thumbs-up from science: biotin.
Biotin, a B-complex vitamin, has long been used to treat damaged hooves on horses. And because our nails are made of the same stuff (keratin), it turns out the vitamin works for us two-legged creatures, too.
What's Good for the Horse . . .
When dermatologists first put biotin to the test in humans nearly 20 years ago, they found that extra biotin intake could increase nail thickness up to 25 percent in women who had soft or brittle nails. One study used 2.5 milligrams of biotin daily to help strengthen nails, which is quite a bit -- more than most diets and multivitamins contain. So if you have soft nails, first ask your doctor how best to increase your biotin intake safely.
RealAge Recommends
YOU Docs Mehmet Oz, MD, and Michael Roizen, MD, recommend getting 300 micrograms of biotin each day. (Learn how much you need of all the other vitamins.) Your diet is always your best and safest source of vitamins and minerals, so if you want to strengthen your nails naturally, try eating more biotin-rich nuts (peanuts, filberts, cashews, and almonds), eggs, soybeans, tomatoes, sweet potatoes, fish (haddock and salmon), or vegetables like chard or carrots. But if your nails are still brittle, investigate a supplement with your doctor.
Your nails can clue you in to underlying health problems. Find out what your nails might be revealing about your health.
Medically reviewed in May 2019.