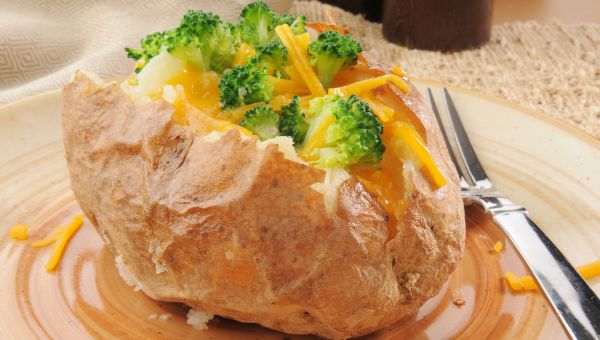 Top Your Baked Potato with These Live-Longer Toppings
Stuff your baked potato with the right tasty toppings and you might live longer. We're talking avocado, chopped broccoli, sunflower seeds, and other vitamin B-rich treats.
Specifically, you'll want to choose toppings high in vitamin B6 and B9 (folate), two nutrients that may downsize your risk of dying from stroke or heart disease, according to a recent study.
B Heart Healthy
In the large 14-year Japanese study, men's intakes of B6 and B9 (folate) were linked to a lower risk of dying from heart failure; women's intakes were associated with a lower risk of dying from stroke, coronary disease, and cardiovascular disease. Seems B vitamins may help lower blood levels of homocysteine, an inflammatory substance that can damage the heart and the arteries if levels get too high. (Discover whether B12 also may lower homocysteine and stroke risk in men.)
Tempting Tater Toppings
Baked potatoes are a great source of vitamin B6 just by themselves. But you can make a good thing even better by adding one of these B-rich toppings:
Tuna: This fish is a great source of B6 and tastes great on top of taters.
Broccoli: This bumpy green vegetable has both kinds of B. Try this Broccoli and Potato Quiche recipe.
Avocado: Creamy and loaded with folate, avocado is a savory sour cream replacement on baked potatoes.
Spinach: Raw or cooked, it's loaded with anywhere from 60 to 100 micrograms of folate per serving.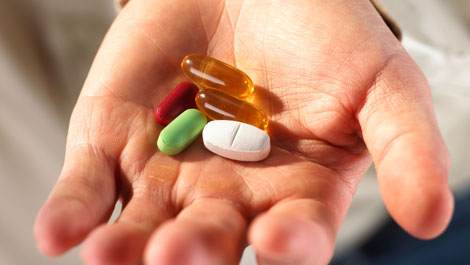 In the United States, the Food and Drug Administration (FDA) regulates vitamin supplements and provides recommended daily amount information. The FDA says that we should pay attention when considering vitamin supplements, because ...
frequently many different vitamins and minerals are combined into one product.
More