Vitamin D is important to your bones' health. Vitamin D helps your body absorb calcium, which is a vital bone nutrient. Many people get enough vitamin D from sunshine. Good food sources of vitamin D include salmon and fortified milk. You can also take vitamin D supplements if you're not getting enough from other sources.
You need vitamin D to build and maintain bone, says orthopedic surgeon Faisal Mirza, MD, of Good Samaritan Hospital. Learn how to get your daily dose and more in this video.
Vitamin D is a fat-soluble vitamin that aids in the absorption and use of calcium and phosphorus, and thus plays an important role in maintaining healthy bones and teeth. The nutrient is unique in that, although you can ingest it from food, it can also be synthesized in the body upon exposure of your skin to the sun. Thus, extreme northern or southern latitudes, prolonged winter months, smog and dark skin can inhibit vitamin D production. Vitamin D deficiency is widespread in the United States, particularly among people with dark skin, such as African-Americans. Deficiency can cause rickets, which is characterized by the stunting and warping of the long bones.

A Harvard University study of more than 72,000 postmenopausal women found that those who consumed double the RDA of vitamin D had a 37 percent lower chance of hip fracture. Additionally, investigators from the Humboldt University of Berlin in Germany, Harvard University and Tufts University reviewed periodontal records of more than 11,000 men and women and found that those over the age of 50 with the lowest levels of vitamin D suffered about 25 percent more tooth loss than those with the highest levels. Researchers attributed this in part to vitamin D's role in achieving optimal bone-mineral density (weaker bones are less able to hold teeth in place), but they also speculate that it may have an anti-inflammatory effect that counters the inflammation characteristic of gum disease.
When the body is depleted of vitamin D or has an insufficient supply, the blood levels of calcium and phosphorus plummet as well. Your body turns to the bones for replenishing this mineral. Loss of the minerals calcium and phosphorus is directly correlated to osteoporosis and a host of other bone-weakening problems that increases your risk of back injury and pain.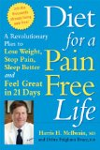 Vitamin D is important for bone health. Vitamin D helps your body absorb calcium, and together these nutrients help the body form and maintain strong bones. Children who have too little vitamin D in their blood may develop rickets, a condition in which bones are soft and malformed. Adults with low blood levels of vitamin D may be at risk for osteoporosis, a disease in which bones become brittle and prone to fractures. Talk to your doctor to make sure you are meeting your own vitamin D needs.

In your body, vitamin D acts as a hormone and regulates two important bone minerals, calcium and phosphorus. Vitamin D stimulates the absorption of calcium and phosphorus in your intestine, helping to keep levels of these minerals within a healthy range. Vitamin D also helps to build and maintain your bones.

Phosphorus deficiency is very rare, but dietary calcium deficiencies are common, causing blood levels of calcium to drop. When this happens, vitamin D and another hormone cause calcium to leave your bones in order to maintain the necessary levels in your blood. Vitamin D then signals your kidneys to decrease the amount of calcium excreted in urine. These actions help regulate the amount of calcium in your blood. Continue Learning about Vitamin D