Vitamin D is an element that is essential for the functioning of proofreader genes (genes that recognize mutated DNA and cells.) Many of us are deficient in vitamin D, so taking vitamin D or getting ten to twenty minutes of sun a day would improve functioning of our proofreader genes. Combined with adequate exercise, it's an easy way to strengthen your proofreader gene function and help prevent cancer.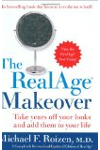 Vitamin D decreases the risk of cancer, perhaps because it's toxic to cancer cells. The other theory is that D bolsters the ability of the guard dog p53 gene to spot cancerous cells and kill them. Most Americans don't get enough D because we're indoors most of the time, and when we're outdoors, we're wearing sunscreen. I recommend getting 800 IU a day if you're younger than 60 and 1,000 IU if you're over 60. You can do it through supplements or food (though you probably won't get more than 300 or so IUs through food alone, so supplementation is smart).

Getting some sunlight, ideally around 20 minutes daily of direct exposure, is also protective. You cannot get enough sun in most of the U.S. and all of Canada between October 1 and April 15 to turn inactive vitamin D into active vitamin D. So I recommend you get insurance D in foods supplemented with vitamin D3or in supplements. Don't get more than 2,000 IUs a day.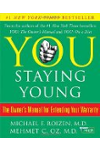 Continue Learning about Vitamin D