Vitamin D was always thought of as the vitamin needed for healthy bones, as it's critical to calcium absorption. But now studies are showing that vitamin D also lowers the risk of cancer and diabetes, and this protection starts early in life. A review of the research by scientists at Booth Hall Children's Hospital, in Manchester, UK, found that infants who were supplemented with vitamin D had a 29 percent lower risk for developing type 1 diabetes than those who weren't. And a large-scale U.S. government study found that adolescents with the lowest levels of Vitamin D in their bodies were twice as likely to have high blood pressure; more than twice as likely to have high blood sugar; and four times as likely to have metabolic syndrome, a cluster of problems that includes insulin resistance. Another study, this one from Tufts University, concluded that people consuming higher levels of vitamin D and calcium had a reduced risk of developing type 2 diabetes compared to people consuming low amounts.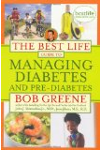 Scientists continue to discover health benefits for vitamin D, and they now believe that it may play a role in controlling blood sugar. Still, researchers have no proof that boosting levels of vitamin D makes diabetes better or that it stops a person from developing it. What they do know is that people with high levels of this vitamin are less likely to have type 2 diabetes. If you have diabetes, your doctor can help you determine whether you might benefit from taking vitamin D supplements.
Low-serum vitamin D levels are associated with an increased risk of diabetes. In a Finnish study, women with the lowest vitamin D levels were 14 percent more likely to develop type 2 diabetes, while men's increased risk was double that amount.
Continue Learning about Vitamin D