Folic acid is a B-complex vitamin. Folic acid helps the body to manufacture red blood cells, to produce and maintain new cells, and to help prevent changes to DNA that may lead to cancer. During pregnancy, folic acid plays a role in the prevention of neural tube defects in the developing embryo.
Folic acid is the synthetic form of the B vitamin folate, most often used in dietary supplements due to its greater bioavailability.
Folic acid is an essential B-complex vitamin necessary for all men and women. This nutrient is found in many foods, like leafy green vegetables, fruits and nuts. It's also found in enriched breads, cereals and grain products. You may also want to take a dietary supplement. Folic acid is required to make and maintain healthy, new cells, as well as red blood cells. It's especially important for growth, such as for pregnancy. This vitamin may prevent major birth defects. Folic acid is also responsible for making DNA and RNA, cellular building blocks.
Folic acid is the synthetic form of folate, a B vitamin that's found naturally in foods such as oranges and spinach and is essential for making DNA. This B vitamin is so crucial to preventing a type of birth defect called neural tube defects that in 1998 the U.S. and Canadian governments began adding it to flour, rice, and other grains. It worked -- neural tube defects dropped by 20 to 50 percent. The food form has also been linked to protection against cancer.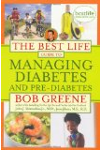 Folic acid (or folate) is a member of the B-vitamin family found in green, leafy vegetables. It plays an important role in several chemical processes in your body. Many medical experts are currently recommending that people increase their intake of folic acid because folic acid lowers homocysteine levels in our bodies. Homocysteine is a by-product of the metabolic breakdown of a particular amino acid (the building blocks of proteins) called cysteine. There is a growing amount of scientific evidence suggesting that people with high levels of homocysteine are more likely to suffer from a heart attack or stroke. Although the issue remains to be settled, some studies suggest that people with diabetes have higher than normal amounts of homocysteine in their bodies, and this fact may be related to the increased number of heart attacks and strokes that occur in people with diabetes. Thus, it may be beneficial for people with diabetes to supplement their diet with the Recommended Daily Allowance (RDA) of 180–200 mcg per day for men and women and 400 mcg for pregnant women. This is the amount of folic acid usually found in daily multivitamin preparations.
Continue Learning about Vitamin B9