Folic acid is a synthetic form of the B vitamin. It is only found in dietary supplements or enriched foods, as part of a program started in 1998. These foods include enriched breads, cereals, flours, corn meals, pastas, rice, and other grain products.
The best food sources are fortified breakfast cereals, wheat germ, spinach, orange, broccoli, asparagus, beets, spinach, turnip greens, cabbage, egg yolks, turkey, cowpeas, chickpeas, lentils, black beans, kidney beans, and soybeans.
There are tons of great (AND delicious) food sources of folate (that's the natural form of folic acid found in foods, but it's still vitamin B9). Here are just a few:
spinach (Popeye was wise beyond his years!)
other dark, leafy greens like kale, collards, etc.
oranges/orange juice
other citrus fruit or juices
peas
beans
beef liver
In addition, since 1996 the Food and Drug Administration requires certain foods to be fortified with folic acid. These include:
breakfast cereals
rice
white or whole wheat bread (but we know you're going to ignore the white bread!!)
Today, folate is actually required to be added in commonly eaten foods. In 1996, the Food and Drug Administration (FDA) published regulations calling for this nutritional addition. You can find proper daily requirements of this essential B-complex vitamin in such foods as: (list)
Grain products. These include enriched breads, cereals, flours, corn meals, pastas and rice.
Whole wheat products
Leafy, dark green vegetables. These include asparagus, broccoli, Brussels sprouts, turnip greens and spinach.
Citrus fruits and juices, like oranges.
Dried beans
Peas
Lentils
Liver
Beets
Folic acid is an important nutrient for memory and brain function. In this video, Dr. Oz quizzes his guests on which foods are rich in folic acid.
Folic acid (also called folate) is a B vitamin found in:
Dark, leafy green vegetables, such as spinach
Fortified foods, such as breads, cereals and pasta
Citrus fruits and juices
Nuts
Most multivitamins also contain folic acid, but it is always important to check the label.
Fortified foods such as breads and cereals are good dietary sources of folic acid. Other good sources are dark green leafy vegetables such as asparagus and spinach, as well as brewer's yeast, liver, fortified orange juice, beets, dates and avocados.
Here are selected food sources of folic acid (vitamin B9 or folate) from the U.S. Department of Agriculture (USDA) National Nutrient Database for Standard Reference:
Spinach, boiled, 1/2 cup
Spinach, raw, 1 cup
Great northern beans, 1/2 cup
Asparagus, 4 spears -- Rice, white, long-grain, parboiled, enriched, cooked, 1/2 cup
Green peas, boiled, 1/2 cup
Broccoli, chopped, cooked, 1/2 cup
Broccoli, raw, 2 spears (each 5 inches long)
Baked beans, vegetarian, 1 cup -- Egg noodles, enriched, cooked, 1/2 cup
Breakfast cereal, fortified with 25% of the Daily Value (DV), 3/4 cup
Folate is a water soluble vitamin. There are two forms of the vitamin folate:
the naturally occurring folate in foods (such as produce), and
the synthetic form, folic acid, which is added to foods (such as ready-to-eat cereals and grains) and found in supplements.
(Note: A very small amount of folic acid can occur naturally in foods. But, for practical purposes, folic acid typically refers to the synthetic variety.)
Here is a list of good sources of both folate and folic acid:
Dark green leafy vegetables,
Enriched pasta, rice, breads and cereals
Orange juice
Asparagus
Cauliflower
Spinach
Legumes (kidney beans, chickpeas) The following foods are a good source of folate (folic acid):
Lentils
Cooked spinach
Black, navy, and pinto beans
Beef liver
Collard greens
Cereal
Artichokes
Beets
Brussels sprouts
Folic acid received its name from the Latin word folium, meaning "foliage," because it is found in high concentrations in green leafy vegetables, such as spinach, kale, beet greens, and Swiss chard. Other good sources of folic acid include whole grains, legumes, asparagus, broccoli, and cabbage.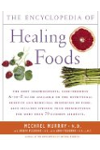 More About this Book
Encyclopedia of Healing Foods
From the bestselling authors of The Encyclopedia of Natural Medicine, the most comprehensive and practical guide available to the nutritional benefits and medicinal properties of virtually everything...
Continue Learning about Vitamin B9