Pantothenic acid, also called vitamin B5,, is required by dozens of enzymes that either produce energy from food or synthesize useful substances for the body (essential fats, cholesterol, steroids, neurotransmitters, red blood cells, etc.). Though rare, deficiency symptoms include headaches, fatigue and insomnia.

Pantothenic acid plays an essential role in the body's ability to regulate the stress hormone cortisol. When you're experiencing emotional conflict you overproduce stress hormones, which in turn depletes vitamin B5 stores. Adding more mushrooms to your diet can help you restore balance.
Pantothenic acid (vitamin B5), along with other B vitamins, is essential to normal metabolism. It helps your body make energy from the food you eat and is vital for normal growth and development. Pantothenic acid is also involved in the production of hormones and cholesterol in the body. It's present in many foods including eggs, milk, yeast, whole grains, poultry, potatoes and legumes. Deficiencies of pantothenic acid are rare, but taking too much pantothenic acid in supplement form may cause diarrhea. Talk to your doctor for more information about this and other vitamins.
Pantothenic acid, or vitamin B5, is a component of coenzyme A (CoA),which plays a critical role in the utilization of fats and carbohydrates in energy production, as well as in the manufacture of adrenal hormones and red blood cells. Pantothenic acid is particularly important for optimal adrenal function and has long been considered the 'antistress' vitamin because of its central role in adrenal function and cellular metabolism.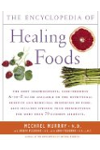 More About this Book
Encyclopedia of Healing Foods
From the bestselling authors of The Encyclopedia of Natural Medicine, the most comprehensive and practical guide available to the nutritional benefits and medicinal properties of virtually everything...
Continue Learning about Vitamin B5