The influenza virus changes its genetic makeup every year. This constantly changing virus presents a particular challenge to medical science, making it impossible to create a single vaccine to prevent the disease. Instead, the World Health Organization (WHO) and the Centers for Disease Control and Prevention (CDC) monitor each new strain of influenza virus as it appears, assessing which may be the predominant virus in the following year's flu season. Scientists use this data, collected by a surveillance network, to develop a vaccine each year against the specific virus they predict will predominate.
The virus known as influenza is a quick-change artist that eludes the human immune response by mutating so quickly that it soon becomes unrecognizable.

At any time, there are several active flu strains in the world. Every year, to protect the U.S. population, the Centers for Disease Control and Prevention (CDC) evaluates which strains of flu virus are predominant in the United States and, if necessary, changes the vaccine recipe. The accuracy of the recipe determines how effective that year's vaccine will be.
Continue Learning about Vaccine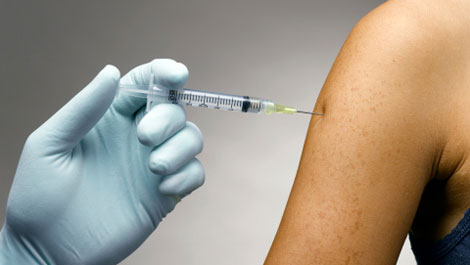 Vaccines work to protect your body against germs. Because of vaccines, many of the diseases that can cause severe sickness, handicaps and death have been eradicated. Learn more from our experts about vaccines.