In the United States, no one should take DTP (diphtheria and tetanus toxoids and pertussis vaccine absorbed USP). Instead, DTaP, a similar vaccine that carries a lower risk of side effects, is now the vaccine used to protect children from these diseases. DTaP should not be given to anyone over age seven. Adolescents and adults require a different vaccine. If your child has had an allergic reaction to the vaccine in the past or had seizures after taking a dose of DTaP then they should not receive the vaccine. They can take the DT or TdaP vaccine instead. Children who are very ill or who are being treated using medications that might lower their immune response should also not receive the vaccination.
Continue Learning about Vaccine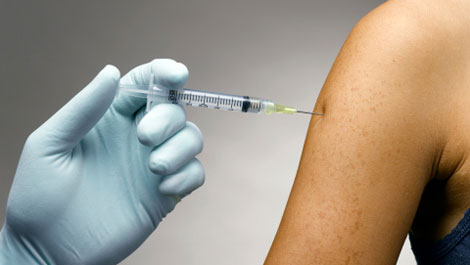 Vaccines work to protect your body against germs. Because of vaccines, many of the diseases that can cause severe sickness, handicaps and death have been eradicated. Learn more from our experts about vaccines.