The influenza vaccine is delivered in two ways: as an injection and as a nasal spray. Anyone who can receive the influenza vaccine can get the injection (flu shot). The injectable form of the vaccine contains only dead influenza virus. However, the nasal spray form of the vaccine contains live virus, although it is in a weakened state. As a result, people who have lung problems, such as asthma, heart problems, diabetes or other metabolic disorders, a weakened immune system or are pregnant should not get the nasal spray form of the vaccine.


Continue Learning about Vaccine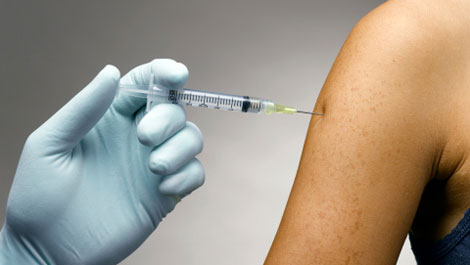 Vaccines work to protect your body against germs. Because of vaccines, many of the diseases that can cause severe sickness, handicaps and death have been eradicated. Learn more from our experts about vaccines.