Prevnar 13 (pneumococcal conjugate vaccine) is a vaccine administered to infants, young children and adults with compromised immune systems. It protects against the bacterium S. pneumoniae, which causes pneumonia, meningitis, bacteremia (a blood infection) and ear infections. The vaccine is administered as a series of shots. The number of shots needed depends upon the person's age at immunization. Prevnar works by building up the body's immunity against pneumococcal bacteria. Once it is injected, the body's immune system reacts to it and forms antibodies that protect the body against subsequent pneumococcal bacteria infections. Immunity is typically built over time through a series of injections spaced two months apart.
Continue Learning about Vaccine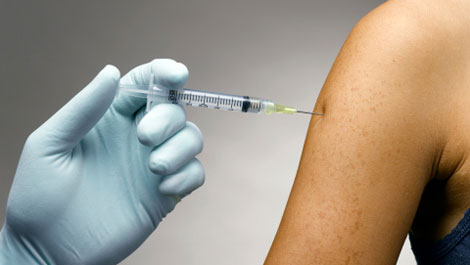 Vaccines work to protect your body against germs. Because of vaccines, many of the diseases that can cause severe sickness, handicaps and death have been eradicated. Learn more from our experts about vaccines.