Pneumococcal vaccine polyvalent should not be administered if you have had an allergic reaction during a previous vaccination with this medication. Discuss your age, your general health, your immune system and all recent and current medications with your doctor before getting the pneumococcal vaccination. This vaccination is intended for those who have health problems and for those who are over 65 years of age, but you may need to wait to receive the vaccine if you are being treated for certain conditions, like HIV or AIDS, organ transplant or a damaged spleen. If you have cancer, bleeding problems, bone marrow problems, Hodgkin's disease, a fever or infection, a seizure disorder, low platelet count, an immune system condition or are pregnant, consult your doctor before using this vaccine.


Continue Learning about Vaccine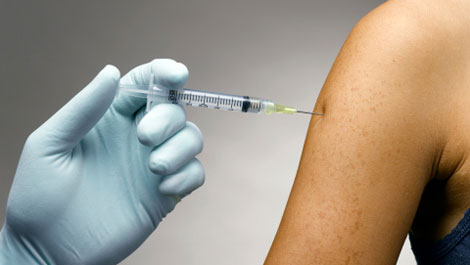 Vaccines work to protect your body against germs. Because of vaccines, many of the diseases that can cause severe sickness, handicaps and death have been eradicated. Learn more from our experts about vaccines.