Common side effects of the quadrivalent human papillomavirus (HPV) vaccine include pain, swelling, itching, bruising, and redness at the injection site. You may also experience dizziness, fainting, fever, headache, nausea, and vomiting. The risk of serious side effects from the quadrivalent (HPV) vaccine is extremely low. You should contact your doctor immediately if you have a seizure-like reaction to the vaccine, or experience severe stomach pain, swollen glands, flu-like symptoms, chest pain, or a shortness of breath.
Continue Learning about Vaccine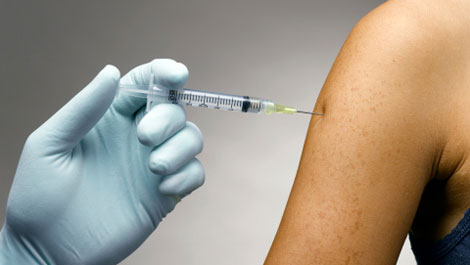 Vaccines work to protect your body against germs. Because of vaccines, many of the diseases that can cause severe sickness, handicaps and death have been eradicated. Learn more from our experts about vaccines.