After getting the pertussis vaccine, you may notice swelling, pain, or redness at the injection site. A child may develop a low-grade fever (101 degrees Fahrenheit or less). Children may lose their appetite, vomit, and act grouchy for one to three days following the pertussis vaccine. In rare cases, your child may develop a severe allergic reaction from the pertussis vaccine. Signs of allergic reaction include difficulty breathing, hives, or swelling about the neck, mouth, or face. If you see this, get emergency aid immediately. Rarely, your child may suffer a seizure after receiving the inoculation. You should seek emergency aid if you see this, or if your child loses consciousness, develops a fever over 105 degrees Fahrenheit, or cries continuously for more than three hours.
Continue Learning about Vaccine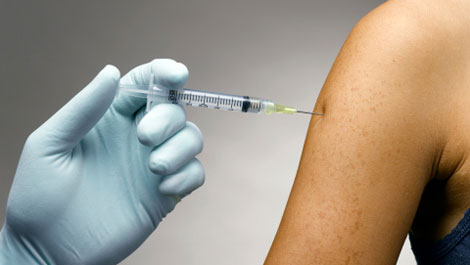 Vaccines work to protect your body against germs. Because of vaccines, many of the diseases that can cause severe sickness, handicaps and death have been eradicated. Learn more from our experts about vaccines.