Although it's relatively uncommon, it's possible that all types of tetanus vaccines may cause certain side effects in some people. Some people may have an allergic reaction to tetanus vaccines, causing symptoms, such as hives, swelling in the face or throat and difficulty breathing. Get emergency medical help if you or your child experiences any of those symptoms. In very rare cases, children who receive the DTaP vaccine may experience seizures, coma or permanent brain damage. Other serious side effects of the DTaP vaccine may include seizures, high fever or vomiting. In rare cases, the Tdap, Td and DT vaccines may cause severe swelling and pain where the injection was given.

More common side effects of all four types of tetanus vaccine include: mild fever, mild pain, nausea, diarrhea, headaches and tiredness. Pain, swelling or redness may occur in the location where the injection was given. Other side effects may occur, so talk to your doctor if you or your child develops any new and unusual symptoms after getting a tetanus vaccine.


There are two types of tetanus shots.

The one that is routinely given to prevent tetanus contains a purified form of the toxin (tetanus toxoid) produced by bacteria. It is called Clostridium tetani. The shot does not contain the bacteria so there is absolutely no risk of getting tetanus from the shot.

There may be some mild pain as the injection is given. If there is a reaction, it is usually limited to a little swelling and redness at the site of the shot (usually the upper arm). Very rarely, a person may have a more severe allergic reaction with hives. A person who develops hives from a tetanus toxoid shot should not get another in the future.

The other type of shot is only used when a person has an injury that puts him or her at risk for tetanus and the person's immunization history is not known or is incomplete. High-risk injuries include a puncture wound or a cut contaminated by soil. This shot is called tetanus immune globulin (HyperTET).

HyperTET is made from sterilized human plasma. It contains antibodies that attach to the tetanus toxin and make it inactive. This only provides temporary immunity. Anyone who needs a HyperTET will also need the usual tetanus toxoid.

The most common side effects of HyperTET are mild soreness at the injection site and sometimes a low grade fever.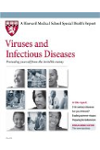 Continue Learning about Vaccine