Some children experience common side effects of Infanrix including:
short-term fussiness
inflammation
mild fever, warmth of skin
sleepiness
soreness, itching or swelling at the injection site
loss of appetite
achiness
Side effects usually subside in time. It is important to tell your doctor if any side effects become serious or persist because they may indicate that your child should not receive more doses of the vaccine. Many of the following side effects are rare, but if your child experiences any of the following after receiving Infanrix, see your doctor as soon as possible:
allergic reactions (including breathing trouble, hives, rash or swelling in the face or throat)
extreme sleepiness or loss of consciousness
fussiness or agitation that lasts for more than an hour
seizures or convulsions
a high fever which can appear up to four days after the vaccination
Continue Learning about Vaccine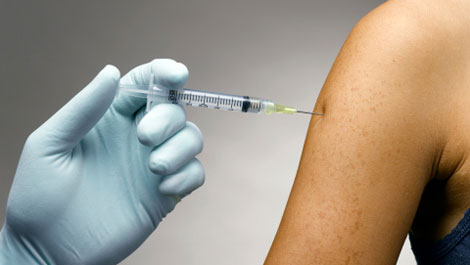 Vaccines work to protect your body against germs. Because of vaccines, many of the diseases that can cause severe sickness, handicaps and death have been eradicated. Learn more from our experts about vaccines.