Common side effects of BCG Live vaccine include urinary symptoms (frequent or painful urination, the presence of small tissue particles in your urine), mild gastrointestinal distress (loss of appetite, abdominal pain, diarrhea, constipation, or nausea), headache, rash, dizziness or fatigue. Tell your doctor if these side effects persist or become severe.
More serious side effects include signs of an allergic reaction (hives or an itchy rash, swelling around the mouth or face, or chest tightness and difficulty breathing), urinary symptoms (bloody urine, a burning sensation when urinating, an urgent feeling of needing to urinate), flu-like symptoms (chills, fever, coughing), vision problems (eye pain, redness or watering, or blurred vision), vomiting, jaundice (yellowing of the skin or eyes), lower back pain, unexplained bruising or bleeding, or painful or swollen testicles. Seek immediate medical help if you experience these symptoms.

Continue Learning about Vaccine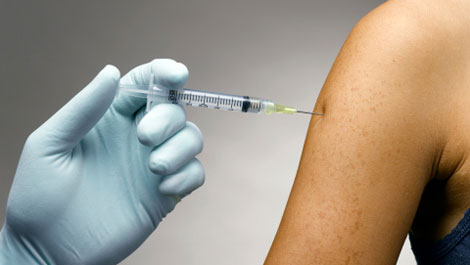 Vaccines work to protect your body against germs. Because of vaccines, many of the diseases that can cause severe sickness, handicaps and death have been eradicated. Learn more from our experts about vaccines.