If it is given to people receiving drugs that suppress the immune system, the MMRV vaccine live may be less effective. These drugs include:
corticosteroids (Prednisone)
cyclosporine (Sandimmune, Neoral, Gengraf)
sirolimus (Rapamune)
tacrolimus (Prograf)
muromonab-CD3 (Orthoclone)
basiliximab (Simulect)
azathioprine (Imuran)
etanercept (Enbrel)
leflunomide (Arava)
MMRV vaccine live also may interact with other live vaccines. If another live vaccine, such as oral polio or yellow fever, is given within four weeks after MMRV vaccine live, the other vaccine may be less effective than usual. MMRV vaccine live also may interact with salicylates. If it is given to people currently taking salicylates, or those who have recently taken salicylates, there is a risk of developing a serious illness called Reye's syndrome. People who are taking or have recently taken salicylates should not receive the vaccine, and salicylates should not be taken for at least six weeks after the vaccine has been administered. Many medications contain salicylates, including aspirin, Doan's Pills, Dolobid, Tricosal, Disalcid and Salflex.


Continue Learning about Vaccine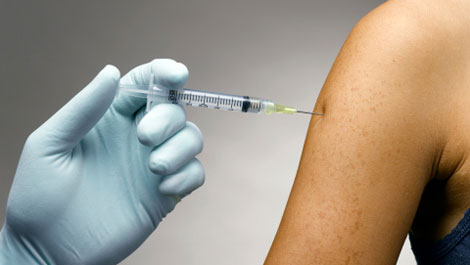 Vaccines work to protect your body against germs. Because of vaccines, many of the diseases that can cause severe sickness, handicaps and death have been eradicated. Learn more from our experts about vaccines.