Before you immunize your child with the DTaP vaccine, you need to be aware of side effects, drug interactions, possible complications and when to contact your doctor for help. This vaccine is not approved for older individuals, only for children ages six weeks to six years years of age. It is important to tell your doctor if your child has any other medical conditions, especially if they suffer from any of the following: a bleeding disorder, such as hemophilia; a central nervous system disorder; brain disease or a neurologic disorder, including seizures; Guillain-Barre syndrome; immunodeficiency; allergies to any of the vaccine's ingredients, including polymyxin B, neomycin and yeast; a viral infection or any other moderate to severe illness. Notify your doctor if you notice any side effects from the vaccine, and be sure to return to get each dose of the series at the appropriate times: first dose at two months, then four months, six months, between 15 and 18 months and the last between four and six years of age.


Continue Learning about Vaccine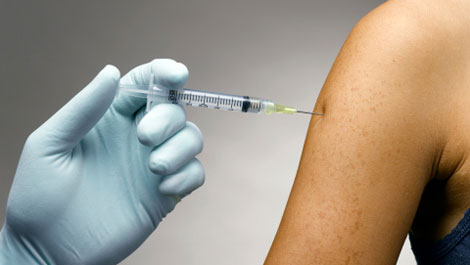 Vaccines work to protect your body against germs. Because of vaccines, many of the diseases that can cause severe sickness, handicaps and death have been eradicated. Learn more from our experts about vaccines.