The pneumococcal vaccine contains a very small portion of the pneumococcal bacteria. However, the vaccine does not contain enough of the bacteria to actually cause active infection. When injected into a patient, the vaccine triggers the immune system to respond by making special proteins, called antibodies, to fight the bacteria. These antibodies remain in the body and are ready to fight the pneumococcal bacteria if you were to actually become exposed to the bacteria in the future. The pneumococcal vaccine is recommended for all adults 65 years of age and older. The vaccine is also recommended for anyone 2 to 64 years of age that have long term health problems like heart, lung, liver or sickle cell disease or those with a health condition that lowers the body's resistance to infection.


Continue Learning about Vaccine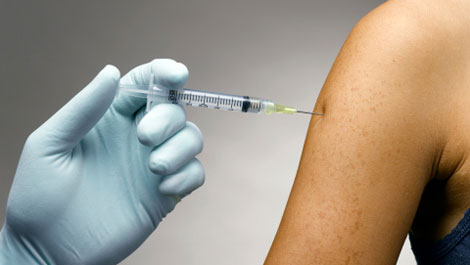 Vaccines work to protect your body against germs. Because of vaccines, many of the diseases that can cause severe sickness, handicaps and death have been eradicated. Learn more from our experts about vaccines.