The meningococcal meningitis vaccine (not conjugated, Menomune) is injected subcutaneously, just under the skin.The meningococcal meningitis vaccine conjugated (Menactra and Menveo) is injected intramuscularly. It is usually given by a healthcare professional in a medical office. Most people receive the vaccination only once in a lifetime. A follow-up shot may be recommended in certain cases.


Continue Learning about Vaccine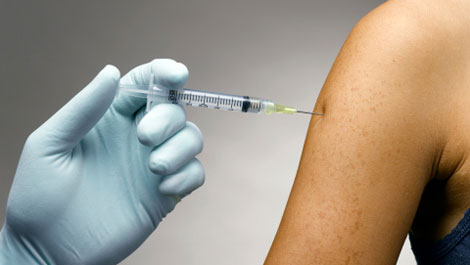 Vaccines work to protect your body against germs. Because of vaccines, many of the diseases that can cause severe sickness, handicaps and death have been eradicated. Learn more from our experts about vaccines.