The flu vaccine does not work immediately after you are vaccinated. This varies somewhat from person to person, but you should expect it to take about 10 days after getting the flu shot until you have built up immunity against the flu.
It takes about two weeks after the flu vaccination for antibodies to develop in the body and provide protection against influenza virus infection. In the meantime, you are still at risk for getting the flu. That's why it's better to get vaccinated early in the fall, before the flu season really gets under way.

The presence of the CDC logo and CDC content on this page should not be construed to imply endorsement by the US Government of any commercial products or services, or to replace the advice of a medical professional. The mark "CDC" is licensed under authority of the PHS.
Continue Learning about Vaccine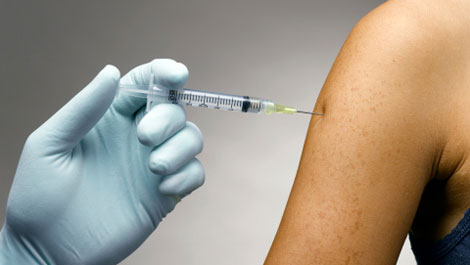 Vaccines work to protect your body against germs. Because of vaccines, many of the diseases that can cause severe sickness, handicaps and death have been eradicated. Learn more from our experts about vaccines.