If you are receiving the Bacillus Calmette-Guerin (BCG) treatment of bladder cancer, the complete treatment should take several hours. The treatment is repeated weekly for six weeks, then six weeks later your progress will be evaluated. During each treatment, medication is instilled into the bladder, and you will lie on your stomach for 15 minutes. Then, the medicine will need to stay in your bladder for two hours. For six hours after the treatment, you will need to disinfect your urine every time you empty your bladder. Simply pour a similar amount of undiluted bleach in the toilet after you finish urinating. Let it stand in the toilet bowl for 15 minutes and then flush.


Continue Learning about Vaccine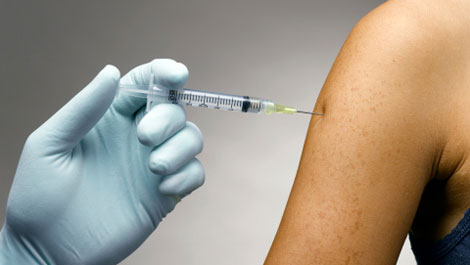 Vaccines work to protect your body against germs. Because of vaccines, many of the diseases that can cause severe sickness, handicaps and death have been eradicated. Learn more from our experts about vaccines.