Because receiving Gardasil (human papillomavirus recombinant vaccine quadrivalent) at the same time as receiving another vaccine or taking other medications may cause complications, doctors usually recommend avoiding vaccinations or certain medications during the six-month period you are receiving Gardasil injections, if at all possible. Talk to your doctor about all prescription and over-the-counter medications you are taking, before starting this series of vaccinations, to make sure you will not experience a drug interaction. Discuss with your doctor the risks of receiving any other vaccines (including the flu vaccination) or starting a new medication, before you have completed your Gardasil vaccination. After receiving an injection of Gardasil, it may be helpful to avoid driving or other activities that may require coordination, as an injection of Gardasil has been known to cause fainting. Finally, it is always important to wear a condom during sexual activity to prevent the spread of sexually transmitted diseases, such as human papillomavirus (HPV).


Continue Learning about Vaccine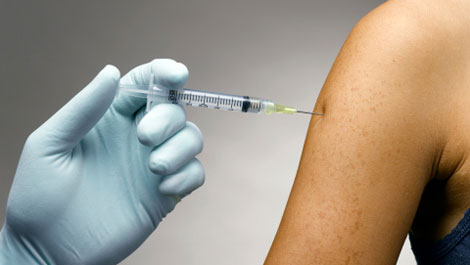 Vaccines work to protect your body against germs. Because of vaccines, many of the diseases that can cause severe sickness, handicaps and death have been eradicated. Learn more from our experts about vaccines.