When a large percentage of people are vaccinated it makes it much more difficult for an illness to spread within a community. So when a child gets vaccinated, not only does that individual develop immunity but it helps prevent the spread of the illness in question. Since the contagious illness has nowhere to go, the community at large is protected.
Getting your child vaccinated helps protect others in your community—such as your neighbor who has cancer and cannot get certain vaccines, or your best friend's newborn baby who is too young to be fully vaccinated. When everyone in a community who can get vaccinated does so, it helps prevent the spread of disease and can slow or stop an outbreak. Choosing to protect your child with vaccines is also a choice to help protect your family, friends and neighbors, too.
Supporters of vaccination say that vaccinating your child helps protect others who might be particularly vulnerable to these life-threatening diseases, such as grandparents, infant siblings, pregnant women, or children and adults who suffer from disorders that compromise their defenses against disease or who are undergoing immune-suppressing therapies.
Vaccination critics say that people who are vulnerable need to take preventive measures against contracting diseases. And disease risk has gone down substantially as many others are getting vaccinated. Your child need not bear the responsibility for other people's health by being vaccinated.
If you're concerned about the health of other people, your choice is clear; if you're concerned solely for the health of your child, your choice may be more difficult. However, since our society recognizes its responsibility to protect all children, laws and regulations may exclude unvaccinated children from public programs such as schools, day care, and camps.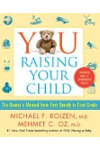 Continue Learning about Vaccines & Immunizations