"There's a high volume of complex information available on this topic, and not all of it is trustworthy," UCLA pediatrician Carlos Lerner, M.D., says. Parents should keep an open mind when discussing vaccinations with their child's doctor, he advises. "Some parents believe that if they don't fight this fight, they're not being good parents," Dr. Lerner says. "It's appropriate for parents to question the pediatrician's advice regarding vaccinations, but they should also recognize that this is the area where our science and knowledge are strongest."
Reliable sources of vaccine information:
Centers for Disease Control and Prevention
American Academy of Pediatrics
Immunization Action Coalition
National Institute of Allergy and Infectious Diseases
National Network for Immunization Information
Because the topic of vaccinations is so complicated and conflicted, I recommend you explore it further on your own. These are some of the resources I've found extremely helpful when thinking about the issue:
"Saying No to Vaccines: A Resource Guide for All Ages" by Dr. Sherri J. Tenpenny
"Vaccinated: One Man's Quest to Defeat the World's Deadliest Diseases" and "Autism's False Prophets: Bad Science, Risky Medicine, and the Search for a Cure," by Dr. Paul A. Offit
"Vaccine Safety Manual for Concerned Families and Health Practitioners: Guide to Immunization Risks and protection," by Neil Z. Miller and Dr. Russell Blaylock
"The Vaccine Book: Making the Right Decision for Your Child", by Robert Sears
"Red Book: 2009 Report of the Committee on Infectious Disease," by American Academy of Pediatrics aapredbook.aappublications.org/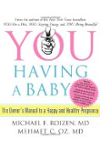 Continue Learning about Vaccines & Immunizations

Vaccines are commonly given to children in the form of a shot to help prevent serious diseases like measles and mumps. Vaccines are developed using either dead strains of a disease, weakened strains, or strains of a different dise...
ase. As adults, we receive flu vaccines or may need a booster of childhood vaccines to retain immunity. Travelers may receive vaccines either as a condition of entry to a country, or on recommendation of health officials. Generally there is little or no reaction to a vaccine, but in some cases the vaccine may cause an allergic reaction or a temporary, mild illness. Some vaccines are not safe for pregnant women, so it's important to check with a healthcare professional.
More