Vaccination supporters believe that through vaccines, we can achieve what's referred to as herd immunity, making diseases so uncommon in the environment (the herd) that some are eventually eradicated. (And we no longer need the vaccine.) The best example is the global elimination of smallpox. We were very close to eliminating polio until a few countries declined immunization for several years, allowing it to resurface in their populations and then spread to others. Until those outbreaks can be eliminated, polio vaccination is still a necessity.

Those against vaccines, on the other hand, say that modern medical advances such as sanitation systems and personal hygiene have also played a major role in wiping out diseases, and children do not need to be vaccinated for diseases that they're at little risk of contracting or suffering life-threatening complications from.

I love the smallpox story but think it is unlikely to be repeated for many diseases. And vaccination against some organisms always will be needed. For example, vaccination against tetanus will always be needed, as this tetanus-causing organism is universally present in the soil. Until the smallpox story can be repeated for other diseases preventable by vaccines, I urge parents to protect their children according to current standards set by the American Academy of Pediatrics. These schedules have considerable flexibility, and I urge you to discuss them with your pediatrician.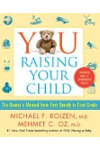 Continue Learning about Vaccines & Immunizations

Vaccines are commonly given to children in the form of a shot to help prevent serious diseases like measles and mumps. Vaccines are developed using either dead strains of a disease, weakened strains, or strains of a different dise...
ase. As adults, we receive flu vaccines or may need a booster of childhood vaccines to retain immunity. Travelers may receive vaccines either as a condition of entry to a country, or on recommendation of health officials. Generally there is little or no reaction to a vaccine, but in some cases the vaccine may cause an allergic reaction or a temporary, mild illness. Some vaccines are not safe for pregnant women, so it's important to check with a healthcare professional.
More