Ultrasound for urinary incontinence uses sound waves rather than x-rays to create an image of internal organs. You may undergo an abdominal or transvaginal ultrasound exam to look at the structure and position of your kidneys, bladder, and prostate; to visualize leakage in stress incontinence; to detect abnormalities such as tumors, kidney stones, or fibroids; or to evaluate treatment with bulking agents. An ultrasound exam takes about half an hour and is painless.
Continue Learning about Urinary Incontinence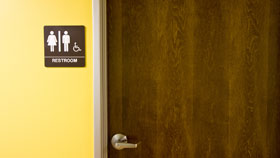 Urinary incontinence (UI) is the accidental release of urine, which can affect both men and women. Symptoms of UI may differ from person to person and the treatment options range from medications to surgery. Learn more from our ex...
perts about UI.
More