Reflex incontinence is the uncontrolled loss of urine due to a bladder contraction that occurs without patient awareness of the need to void. It is not a definition most urologists classically use.

Reflex incontinence results when your bladder muscle contracts and you urinate (often in large amounts) without having had any warning or urge to go. This can occur as a result of damage to the nerves that usually warn the brain that the bladder is filling. Reflex incontinence usually appears in people with serious neurological impairment from multiple sclerosis, spinal cord injury or other injuries, or damage from surgery or radiation treatment.
Continue Learning about Urinary Incontinence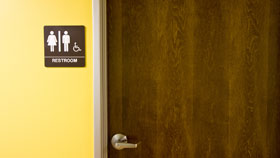 Urinary incontinence (UI) is the accidental release of urine, which can affect both men and women. Symptoms of UI may differ from person to person and the treatment options range from medications to surgery. Learn more from our ex...
perts about UI.
More