Watch as obstetrician and gynecologist Dr. Evelyn Minaya discusses whether or not you may have urinary incontinence if you urinate when you cough or sneeze.


Because urinary incontinence is a catch-all term for involuntary loss of urine, if you have a little leak occasionally when you sneeze, cough, or laugh, you technically have urinary incontinence. However, if it is a rare occurrence for you, it's likely nothing to be worried or embarrassed about. In these instances, your body is simply putting too much stress on the bladder, and it's more common than you probably think. If you find it happening often, however, or if you are concerned, you should see your doctor to make sure there isn't a bigger underlying condition causing your leaks.
Continue Learning about Urinary Incontinence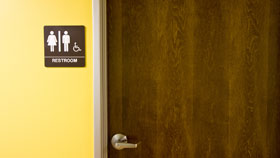 Urinary incontinence (UI) is the accidental release of urine, which can affect both men and women. Symptoms of UI may differ from person to person and the treatment options range from medications to surgery. Learn more from our ex...
perts about UI.
More