It is not unusual as one gets older to experience accidents in which urine leaks when it ought to stay put. For some people, the problem is significant enough to disrupt daily activities and make it difficult to maintain good hygiene. Urinary incontinence isn't a normal part of aging. Whenever it occurs, the root problem should be investigated, because proper treatment can help.
Smells or stains are clues to watch for, since people may be too embarrassed to discuss this condition. Incontinence is not a psychological problem, character flaw, or personal failure—it's a medical symptom that deserves the same attention you'd give to any other medical problem.
A doctor can help determine what kind of incontinence is present and what's causing it. Consulting a gynecologist, urologist, or geriatrician may be necessary. A wide range of treatments are available, including pelvic floor exercises, bladder training, medication, the use of catheters, and surgery. Or sometimes all that's needed is changing a medication, choosing different clothing, or making the toilet more accessible.
Urinary incontinence is a common problem that is seen in greater than 50 percent of menopausal women. If in fact you do have urinary incontinence, there are numerous dietary changes, exercises, as well as medical treatments that can help with your problem. It is important to seek medical attention and have your doctor discover exactly why you are having incontinence. Once the diagnosis of the incontinence is made, your doctor can give you ideas and recommendations of conservative measures versus possible surgical intervention. Many people can remedy their incontinence with changing their bladder emptying habits as well as performing Kegel exercises.
If you only experience minor urinary incontinence on rare occasions—such as when you laughed really hard—you probably don't need to see your doctor. However, if you experience incontinence on a regular basis or it is affecting your life, you should talk to your doctor. Even if you think your incontinence is minor, it can have a significant impact on your quality of life. In addition, urinary incontinence is often a symptom of an underlining issue, so talking to your doctor may catch another condition early.
Before you don your hat and coat and trot on over to your primary healthcare physician's office, consider the following list of things you can try to help yourself:
Don't rush to get off the potty! Take your time. Void, take a rest, stand up, and then try again to make sure that you've completely emptied your bladder. You may even try to push on your bladder with your fingers to make sure you've gotten as much out as possible.
Wipe from front to back to avoid a urinary tract infection.
Skip the sexy bubble bath, which might allow germs to travel from your anus to your bladder and cause an infection. Take showers instead.
Drink enough fluids per day: half your weight in ounces of water should do the trick. Cut down drastically on caffeine, alcohol, and diet beverages that contain artificial sweeteners.
Avoid foods and medications containing caffeine.
Avoid medications that aggravate the bladder.
Maintain a healthy weight.
Exercise regularly.
Do your Kegels!
If you've tried all these things and are still miserable, it's time to pay a visit to your family doctor so that your symptoms can be evaluated and treated. Before assuming that incontinence is actually the culprit, make sure that your doctor checks to see if you are suffering from a bladder or urinary tract infection (UTI) since these may give you similar symptoms. If you are experiencing urgency and/or frequent urination, pain in the area above your pubic bone or in your back, and/or fever, see your physician sooner rather than later, since you may actually have a UTI.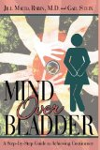 If you have urine leakage that you can manage—it doesn't bother you or affect your quality of life—then there's very little reason for you to talk to your doctor about it. However, if you have leaked urine and it has bothered you, then it's time to evaluate and do some diagnostic tests.
If urinary incontinence interferes with your ability to enjoy life, you should see a doctor. Different women have different comfort levels with incontinence.
Continue Learning about Urinary Incontinence