Smoking nearly doubles the likelihood that a woman will develop stress incontinence (leaking when coughing or jumping), perhaps because it can lead to frequent and violent coughing. Compared with other incontinent women, female smokers develop incontinence at a younger age, despite having relatively stronger sphincter muscles (a circular band of muscle that surrounds and is capable of closing off an opening to one of the body's hollow organs). Nicotine has also been linked to urge incontinence. In studies involving men, current or former smoking is associated with several bothersome urinary symptoms, including urge incontinence, but the increase in risk (about 39%) is not as striking as that for stress incontinence in women.
Although the results of studies showing a relationship between nicotine and an overactive bladder are inconclusive, we all know that smoking is just not a healthy thing to do. Here are five potential side effects of smoking that may lead to incontinence:
1. Smokers cough, and they cough more frequently and more violently than non-smokers. Have you ever had a terrible cold and coughed so hard that you felt yourself leak? Violent coughing puts a tremendous amount of pressure on the pelvic muscle supports for the bladder, the urethra, and the vagina, thereby weakening them, and coughing can also be responsible for urethral damage.
2. Pressure within the abdomen is further increased, especially as the diaphragm lowers, when a smoker inhales to fills his or her lungs.
3. Nicotine can lead to increased bladder contractions, causing symptoms of urgency associated with an overactive bladder.
4. Smoking negatively impacts the already lowered estrogen levels of menopausal women by interfering with the proper functioning of the urethral sphincter.
5. Smokers have an increased risk of developing bladder cancer.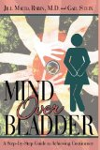 Continue Learning about Urinary Incontinence