When you are considering any type of pelvic or abdominal surgery, such as a hysterectomy, prostate removal, or treatment for hemorrhoids (painful swellings in the anus) or anal fistula (a painful crack or slit in the anus), ask about the risk for subsequent incontinence for the proposed procedure and its alternatives. For example, prostate removal may result in urinary stress incontinence (an estimated 14% of men still have frequent urine leakage five years after the procedure), but alternative treatment with radiation seed therapy may cause urge incontinence, and external beam radiation can lead to bowel problems, including fecal incontinence (unintended passage of stool). When a medication is prescribed, inquire about incontinence as a possible side effect and whether alternatives are available if symptoms occur.
Pelvic surgery can occasionally result in injury to pelvic muscles or nerves by overstretching them or by causing scar tissue that prevents them from functioning properly. Those who have undergone surgery (especially women who have had a hysterectomy) have a greater risk of subsequently suffering from incontinence.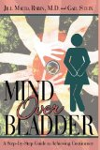 Continue Learning about Urinary Incontinence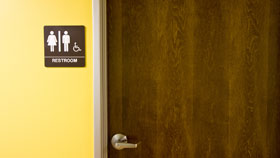 Urinary incontinence (UI) is the accidental release of urine, which can affect both men and women. Symptoms of UI may differ from person to person and the treatment options range from medications to surgery. Learn more from our ex...
perts about UI.
More