The main symptom of urge incontinence is feeling a strong need to urinate and having to rush to the bathroom because of urine loss before you can get there. Other symptoms include: voiding frequently (every 1 -2 hours), feeling urge to void when you hear the running water or you drive home and put the key in the door; loss of urine as soon as you stand up to get to the bathroom or sudden loss of large amount of urine as soon as you feel the urge to void.
Do you have urge incontinence? Take this simple test:
1. Do you urinate more than eight or nine times per day?
2. Do you urinate more than two or three times per night? Does this urge
wake you from a sound sleep?
3. Do you have trouble making it to the bathroom in time?
4. Do you lose urine on your way to the bathroom?
5. Does running water give you the urge to urinate?
6. Can you make it to your front door or to your bathroom but then lose
urine before you reach the toilet?
If you answered yes to any of the above questions, there is a good chance that you are suffering from urge incontinence and would benefit from seeing a specialist such as a urogynecologist or a urologist.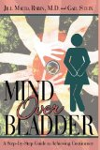 Continue Learning about Urinary Incontinence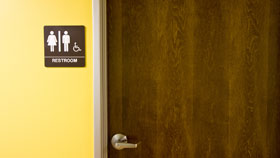 Urinary incontinence (UI) is the accidental release of urine, which can affect both men and women. Symptoms of UI may differ from person to person and the treatment options range from medications to surgery. Learn more from our ex...
perts about UI.
More