There are many kinds of urinary incontinence and some are more serious than others. New symptoms of incontinence should be shared with a physician so he or she can make sure there is not a serious cause. Urinary incontinence should also be cared for properly, with the vaginal area being cleaned and dried regularly to prevent ulcers and infections.
In generally functioning people, urinary incontinence is not medically dangerous, but it can be socially very embarrassing. In poorly functioning people, including the bed-ridden, demented, or otherwise incapacitated, urinary incontinence can cause skin breakdown and repel caregivers. So overall, yes, urinary incontinence can be serious, its seriousness rising with its severity and depending upon the specific circumstances.
Urinary incontinence itself is not usually serious, but it is usually a symptom of another underlying condition, which can be serious. Normally, the cause may be a less serious issue, such as a urinary tract infection or prostate problems. In rare cases, it can be a symptom of prostate cancer, bladder cancer, or neurological diseases such as Parkinson's.
Continue Learning about Urinary Incontinence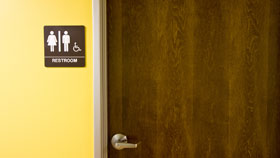 Urinary incontinence (UI) is the accidental release of urine, which can affect both men and women. Symptoms of UI may differ from person to person and the treatment options range from medications to surgery. Learn more from our ex...
perts about UI.
More