Overflow urinary incontinence itself is not usually serious, but it is can be a symptom of another underlying condition, which can be serious. Normally, the cause may be a less serious issue, such as constipation, a urinary tract infection, or prostate problems. In other cases, it can be a symptom of nerve damage or diabetes.
Continue Learning about Urinary Incontinence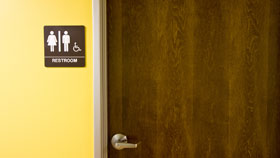 Urinary incontinence (UI) is the accidental release of urine, which can affect both men and women. Symptoms of UI may differ from person to person and the treatment options range from medications to surgery. Learn more from our ex...
perts about UI.
More