Urinary incontinence may not affect the body much physically beyond the uncontrollable urge to urinate. This is because urinary incontinence is actually the symptom of another issue, such as a urinary tract infection, so urinary incontinence is actually a sign of how another illness or issue is affecting the body.
Urinary incontinence generally leads to a decreased quality of life. It can lead to depression and embarrassment due to leaking urine and smelling like urine. Sometimes, family members are unable to take care of incontinent family members, which is why they put them in institutions for care. Urinary incontinence also impacts clinical outcomes if there are ulcers in the area and if urine is leaking into wounds. Sometimes, if urine is leaking on the floor, it increases the risk for falls. Also, it can lead to sleep deprivation because of the awareness of leaking urine on the bed.
Continue Learning about Urinary Incontinence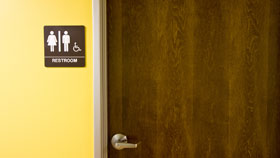 Urinary incontinence (UI) is the accidental release of urine, which can affect both men and women. Symptoms of UI may differ from person to person and the treatment options range from medications to surgery. Learn more from our ex...
perts about UI.
More