Stress urinary incontinence may not affect the body much physically beyond the uncontrollable urge to urinate. Perhaps more so than physically, stress urinary incontinence can also affect a person's quality of life and well-being.
Age is the strongest risk factor for prostate cancer. The disease is rare in men under age 45, but incidence rates rise rapidly with age after 50. The annual incidence rates in the United States were 49.6 cases per 100,000 men under age 65, and 1,131.9 cases per 100,000 men ages 65 and older. More than 80% of all prostate cancers are diagnosed in men over the age of 65. Autopsy studies also show that the prevalence of latent prostate cancer increases directly with age.
Take the RealAge Test!
Stress incontinence may be treated in a variety of different ways, depending upon the severity of the problem. In some cases, a combination of treatments may be prescribed. Your doctor will consider the cause of your problem and your needs, preferences, and personal goals for your treatment before making a recommendation on how to proceed. Conservative, nonsurgical treatments include:
• Lifestyle changes: weight management, dietary choices, and/or
bladder training (timed voiding)
• Physical therapy: mastering Kegel exercises, using various types of
available vaginal weights, using portable biofeedback muscle monitors,
and pelvic floor electrical stimulation
• Mechanical devices: using a pessary or continence guard
• Medications: selecting a medication that works with minimal
uncomfortable side effects.
A wide range of surgical procedures are available to treat stress incontinence. Surgery may be used to treat stress incontinence because it can restore the bladder and the urethra to their normal positions. By preventing downward sag and by creating support, surgery can help those who experience discomfort and who are unsuccessful with the less invasive techniques available.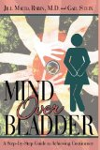 Treatment can cure or improve most cases of stress incontinence. The treatment possibilities listed below may be used alone or in combination:

• Lifestyle changes. Your doctor may suggest a weight loss program or a change in your diet. You may need to take steps to regulate the timing of your trips to the bathroom. If you smoke, your doctor will suggest you quit and will help you do so.
• Strengthening the pelvic floor muscles. Certain exercises can strengthen the muscles around your urethra and may help control urine leakage. Kegel exercises -- tightening and relaxing the muscles that control urine flow -- are commonly recommended for this. For people who have difficulty with kegels, a doctor may recommend biofeedback or electrical stimulation to help strengthen the pelvic floor muscles.
• Medication. Medication is sometimes used to treat mixed incontinence, in which symptoms of stress incontinence and urge incontinence are combined.
• Pessary. For a woman with stress incontinence, the doctor may recommend using a pessary, a device that fits in the vagina to support the pelvic organs.
• Injections. Your doctor may suggest injecting a bulking agent -- for example, collagen or another material -- into the tissues around the urethra and lower part of the bladder. The bulking agent can thicken the tissues to help close the bladder opening.
• Surgery. Most of the time, a doctor will suggest surgery only after other treatments haven't worked. The specific surgery recommended will depend on the cause of your incontinence.
Stress urinary incontinence is the unintentional loss of urine with activities that put pressure on the bladder such as coughing or sneezing without an urge to urinate. Stress incontinence can be treated non-surgically with pelvic floor muscle exercises or with an outpatient surgery with a sling procedure or bulking agent. A sling acts to replace the weakened support tissue below the urethra.

The contents of this website are for informational purposes only and are not intended to be a substitute for professional medical advice, diagnosis, or treatment. Nor does the contents of this website constitute the establishment of a physician patient or therapeutic relationship. Always seek the advice of your physician or other qualified health provider with any questions you may have regarding a medical condition.
Continue Learning about Urinary Incontinence