A variety of medical issues beyond surgical history can affect incontinence. As you age, for example, your spine can develop spurs that can pinch nerves that control the bladder. A minor stroke can affect the center of the brain that controls the bladder, creating overactivity. Stroke, multiple sclerosis, diabetes and Parkinson's disease can also affect bladder function.

Continue Learning about Urinary Incontinence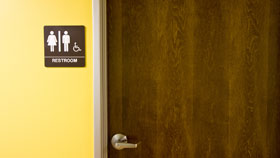 Urinary incontinence (UI) is the accidental release of urine, which can affect both men and women. Symptoms of UI may differ from person to person and the treatment options range from medications to surgery. Learn more from our ex...
perts about UI.
More