Up to 33 percent of older adults are incontinent. More than half of all people in nursing homes have some form of urinary incontinence. And although the rate is much lower for younger adults, it can still be somewhat common. Regardless of the rate, however, if you have urinary incontinence, you should speak to your doctor as there are numerous treatments that can help reduce or even eliminate accidents.
Approximately one-third of postmenopausal woman will have some form of urinary incontinence in their lifetime. Urinary incontinence is also one of the number one causes of patient's being placed in nursing homes. As the population continues to age, urinary incontinence is going to become more of a public health issue. It is important for patient's to discuss this problem with their physician.
Even though 1 in 4 women over 40 suffer from some type of urinary incontinence, most are too embarrassed to talk about it. Whether it's leaking a little when you laugh too hard, being unable to hold it until you reach the bathroom, or spraying instead of urinating in a steady stream, many women suffer unnecessarily from highly treatable problems. In fact, only 1 in 12 women will ever get help, and yet 80% of the time urinary problems can be completely cured.
This content originally appeared on
doctoroz.com
Here are some facts and figures about the many people actually affected by incontinence:
• More than thirteen million Americans are affected by urinary incontinence, and 85 percent of them are women.
• Estimates show that one in four women over the age of eighteen experience involuntary urinary leaking at some interval, and one in five adults over forty have recurring urinary urgency and frequency. Many of these people do not reach the bathroom in time.
• Ten percent of children over five years of age have problems with bed-wetting, and 1 percent continue to have the problem past the age of sixteen.
• Urinary incontinence increases with age. Ten to thirty percent of women aged fifteen to sixty-four report urinary incontinence.
• Fifteen to forty percent of women over sixty living at home report urinary incontinence.
• More than 50 percent of women in nursing homes report urinary incontinence.
• Fifty percent of women who have had children develop prolapsed (sagging) of the vagina, uterus, urethra, small intestine, or rectum.
• Of people aged sixty or older, women are 1.5–2 times more likely to suffer from urinary incontinence than men. Women, therefore, will live a much larger portion of their lives with urinary incontinence.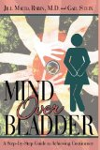 Watch as obstetrician and gynecologist Dr. Evelyn Minaya discusses how common urinary incontinence is in women.


You may have heard that incontinence and overactive bladder issues are on the rise. More than half of women deal with bladder issues, and it's increased 30 percent in men. Aging, hormone changes, pregnancy, childbirth, physical stress (e.g., gymnastics, parachuting) all play roles, but so do new factors, such as the obesity-diabetes epidemic and the increase in radiation and surgery for prostate cancer. About 156,000 men have potentially life-saving prostate cancer surgery each year; 80 percent leak for at least 6 months and up to 65 percent still have incontinence issues after 5 years.

More guys than once thought -- as many men as women -- also have bladder muscle spasms (aka overactive bladders), triggering panicky "gotta go" urges. However, these are often misdiagnosed as enlarged prostate problems.
In the United States, an estimated 18 million people have daily urinary incontinence, and another 34 million feel the need to urinate with increasing urgency and frequency but manage to avoid accidents. Because damage sustained during vaginal childbirth is a major cause of incontinence, the problem is much more common in women -- estimates go as high as 30% of women ages 15 to 64. Men are less commonly affected -- 5% to 15%, according to government estimates -- but the rates are increasing as more men undergo surgery or other treatments of the prostate gland. More than half of nursing home residents have urinary incontinence. Incontinence may also be related to an underlying medical condition, treatment, or injury.
Urinary incontinence is a fairly common problem. About a quarter to a third of men and women in the United States suffer from urinary incontinence, which comes to an estimated 25 million Americans. The numbers break down to about 75% women and 25% men. According to the International Continence Society, urinary incontinence is when the involuntary loss of urine is objectively demonstrable and is a social or hygiene problem.
Approximately 20 million American women and 6 million men have urinary incontinence or have experienced it at some time in their lives. The number may be higher because most people are reluctant to discuss incontinence with their doctors. When asked directly, research indicates that many patients will not admit to having the problem. In general, the main risk factors for urinary incontinence are:
female sex
older age
neurological disorder (for example, multiple sclerosis, stroke)
Additionally, diabetes, overweight, inactivity, and depression, can increase the risk of incontinence.
Continue Learning about Urinary Incontinence