Caffeine in general is a diuretic as well as a bladder irritant for some people. Drinking or eating too many caffeine-containing products, including coffee and tea, carbonated soft drinks, sparkling water, and, alas, dark or milk chocolate can also contribute to incontinence.
According to the National Association for Continence (NAFC), certain foods and non-caffeinated drinks are also thought to contribute to the loss of bladder control. Although their effect on the bladder is not always understood, eliminating one or all of the items may help prevent bladder leakage. These products include the following foods and beverages:
• Acidic fruits: apples and apple juice, cantaloupe, citrus fruits and
juices, grapes, guavas, peaches, pineapples, plums, and strawberries
• Alcoholic beverages, including wine and beer
• Any product containing an artificial sweetener
• Carbonated beverages that do not contain caffeine
• Coffee or tea (decaffeinated)
• Corn syrup
• Honey
• Milk and milk products
• Spicy foods
• Sugar
• Tomatoes and tomato-based products
• Vinegar
• Vitamins: B Complex and C (ascorbic acid)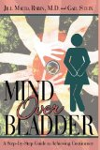 Continue Learning about Urinary Incontinence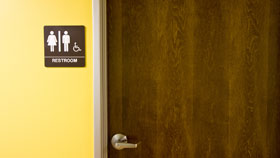 Urinary incontinence (UI) is the accidental release of urine, which can affect both men and women. Symptoms of UI may differ from person to person and the treatment options range from medications to surgery. Learn more from our ex...
perts about UI.
More