Active women age 54 to 79 years have a 30% less chance of suffering from incontinence than less active women. It may not be life threatening, but incontinence can be a humiliating burden for the aged. A study of 2,355 women, who were monitored for two years, showed that chances of suffering this affliction can be significantly reduced with regular exercise, including walking.
Continue Learning about Urinary Incontinence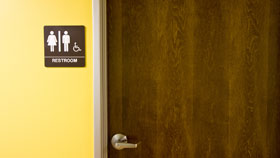 Urinary incontinence (UI) is the accidental release of urine, which can affect both men and women. Symptoms of UI may differ from person to person and the treatment options range from medications to surgery. Learn more from our ex...
perts about UI.
More