Caffeine in general is a diuretic as well as a bladder irritant for some people. Drinking or eating too many caffeine-containing products, including coffee and tea, carbonated soft drinks, sparkling water, and, alas, dark or milk chocolate can also contribute to incontinence. Studies indicate that individuals with bladder control problems who reduce their caffeine consumption to less than 100 mg per day show marked improvement in their symptoms.
Patients can use a voiding diary to monitor their consumption of caffeine-containing products and fluids and make necessary adjustments to their diet. When reducing your intake of caffeine, do proceed slowly over a period of several weeks. Trying to go cold turkey may result in withdrawal symptoms, such as strong or migraine headaches. Beware of the more than 1000 over-the-counter drugs that contain caffeine, such as some pain medication intended to relieve symptoms of migraine headaches and menstrual cramps, as well as some substances to prevent sleepiness. Read labels before making a purchase.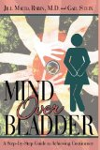 Continue Learning about Urinary Incontinence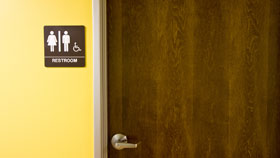 Urinary incontinence (UI) is the accidental release of urine, which can affect both men and women. Symptoms of UI may differ from person to person and the treatment options range from medications to surgery. Learn more from our ex...
perts about UI.
More