For incontinence caused by illnesses such as Parkinson's and multiple sclerosis, Botox injections are most effective. Sacral nerve stimulation, known officially as sacral neuromodulation (SNS), by a pacemaker-like device implanted in the pelvis offers relief for people with combined urinary and fecal incontinence who haven't seen success with prior treatment.
Medications may be used to treat functional urinary incontinence if the impairment causing the delay can be treated with medication. If you could not make it to the bathroom because of your arthritic hands, arthritis medication may help. If you are too depressed to use the bathroom, antidepressants will likely be prescribed. In addition, your doctor may give you medications can treat incontinence by calming the bladder.
Continue Learning about Urinary Incontinence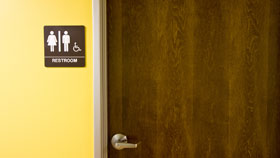 Urinary incontinence (UI) is the accidental release of urine, which can affect both men and women. Symptoms of UI may differ from person to person and the treatment options range from medications to surgery. Learn more from our ex...
perts about UI.
More