No. Doctors have believed for years that spicy or acidic foods caused stomach ulcers, as did drinking alcohol, stress, smoking and general poor eating habits. These foods and habits can irritate existing ulcers, but none of them is the cause. Typically, a bacterium called Helicobacter pylori causes ulcers. Taking NSAIDs (non-steroidal anti-inflammatory drugs) such as aspirin, ibuprofen or naproxen for long periods of time also causes ulcers. Some people with a congenital defect in the small intestine called Meckel's diverticulum also are prone to ulcers because the defect causes a small bulge in the intestine where ulcers form. If you feel a burning pain in your stomach after eating spicy food, chances are you might just be sensitive to one of the ingredients, or you have acid reflux or heartburn.
Continue Learning about Ulcers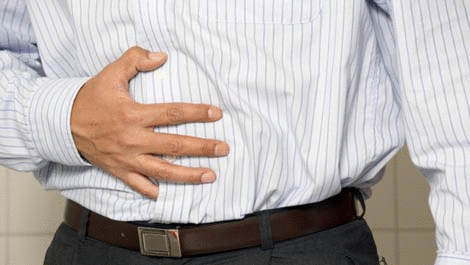 Ulcers are caused by too much acid in the stomach, and the reasons for excess acid is usually a bacterial infection or prolonged use of NSAID painkillers like aspirin, ibuprofen, or naproxen. Smoking can also be a culprit. Ulcers ...
cause pain, most often when the stomach is empty or at night. The pain can in the chest, as low as the navel, or as high as the breastbone. Modern treatment is with medicine to kill bacterial infection and to block, suppress, or neutralize excess acid.
More