Research demonstrates that training in a specific repetition range yields very specific adaptations. Endurance is best achieved with a repetition range of 12-20. Hypertrophy is best achieved with 6-12 repetitions. Maximal strength and power adaptations occur best when performing 1-10 repetitions. Intensity also plays a role in adaptation but repetitions are very important.
Repetition -- the number of times or "reps" that you do a specific exercise -- is important if you want to improve your cardiovascular health. Weight-bearing exercise is the key to reducing bone loss and improving muscle mass, and your exercise routine should include exercises with heavier weights. "Heavier" is, of course, relative. Your choice of weights will vary greatly depending on your age, sex, and general health.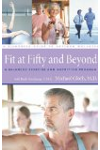 Continue Learning about Types Of Exercise Programs


From walking to engaging in team sports, exercise comes in many forms. Aerobics, stretching, weightlifting and endurance training are some of the types of exercise that produce health benefits and enjoyment. With each type of exer...
cise, proper technique and posture is critical in preventing injuries while achieving maximum health results.
More