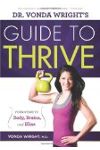 Here are some exercises for your upper leg and butt muscles:
Monster Walk:
Gluteus medius
Place a resistance band or continuous exercise band just above your ankles.
Place your feet approximately shoulder-width apart with gentle tension on the band. Engage your core. Slightly bend your knees and hips.
Take a half step to the side with the right foot and then follow with a half step toward the right foot with the left. Maintain tension on the band at all times.
Take ten steps to the right and then reverse to the left. Feel the burn in the top of your buttocks.
Hip Raises on Exercise Ball:
Butt, hamstrings, core
Lie face up on the floor and place your lower legs on an exercise ball.
Engage your core and squeeze your butt.
Raise your hips off the floor so your body is straight from your shoulders to your knees.
Hold at the top for five seconds and return to starting position.