Your muscles aren't the only thing to benefit when you curl a dumbbell or push against an elastic band. Resistance exercise can help strengthen your bones. How? Bone will form in lines of stress, so when muscles pull on the bones during weight-lifting or other resistance training, they stimulate the bone to increase its density. That's what makes resistance training a bone-stimulating activity.
Now, weight training doesn't have to come in the form of bench-pressing monster trucks. What's important is that you do some kind of weight-bearing, resistance exercise-that is, your body pushes and pulls against some kind of resistance, whether it's by lifting dumbbells, using an exercise machine, pushing and pulling elastic bands, or even using your own body weight.
Using one-eighth pound ankle weights won't do the trick, however. You need to use enough weight to adequately stress your muscles and bones if they want them to get maximum benefit from the exercise.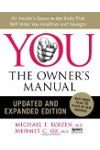 Resistance training will build bone density, but only with exercises that are known as closed-chain kinetic exercises. These exercises require the hand or foot to be fixed, or in contact with the ground or a machine's surface. Examples of these exercises are squats, deadlifts, and lunges for the lower body; pushups, and pull-ups for the upper body.
Continue Learning about Types Of Exercise Programs