It's important to consult your doctor before starting an exercise program to ensure there are no underlying issues that could negatively impact your regimen. In this video, fitness trainer Chris Powell explains why you should get checked out first.
Always check with your doctor before beginning any new exercise regimen to make sure you are medically able to participate. Only your doctor can determine how much exercise is safe for you. Starting an exercise program that is more strenuous than you are ready for can result in injury and serious medical problems.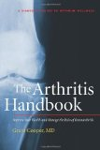 Much will depend on your age. If you are of the age of 50 or older then it would be best to check with your doctor. They will do tests to see how your blood pressure is, cholesterol, and they will be able to guide you with recommendations prior to starting exercise. Without their assistance, you may be putting yourself at risk of injury.
Continue Learning about Types Of Exercise